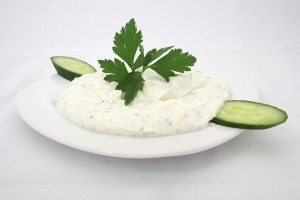 aku tak tahu cara pembuatan yogurt adalah senang begini. sebab dalam youtube, nak buat yogurt kena ada thermometer which i dont have one. takkan nak pakai thermometer lab pulak kan. so aku terjumpa dengan satu blog by just me the mrs dan cara buat yogurt yang beliau tunjukkan adalah sangat senang!
jadi kalau berminat boleh tengok kat
sini
ye. sebab aku sangaaaat berminat jadi aku boleh buat lepas ni.*suka!
lepas ni tak payahlah sangat nak berfroyo atau bertutti frutti. hehe..
yumm!
oh by the way, all of these food involved bacterial culture, did you guys know that? aku walaupun tahu tapi tak pernah nak cuba culture sendiri. poyo-poyo buat lab tissue culture lah, bacterial culture lah, tapi tak pernah nak buat untuk food sendiri. bedak sejuk pun bacterial culture jugak tapi bukan makanan lah. menurut kawan aku yang memang expert buat bedak sejuk untuk kajian yang lebih mendalam, beras tu dibiar dalam air dan tunggulah beras tu sampai hancur lepas tu tukar-tukar airnya. bacteria yang digunakan hanyalah bacteria dari alam sekitar dan dari dalam beras tu sendiri (kalau salah info tolong betulkan). aku pun tak pasti cara buat yang sebenar macam mana. dari beberapa jenis beras yang digunakan, mokcik dari kelate memberi kualiti bedak sejuk yang paling baik! kata dialah..
contoh-contoh lain penggunaan makanan yang menggunakan bacterial culture adalah yogurt dan tempe dan tempoyak. kalau ada starter culture dan suhu yang sesuai, insya-Allah boleh buat sendiri! and sebab sekarang ada saki baki durian kat rumah (still) aku berniat nak buat tempoyak pulak (kononnya -tengok semangat macam mana).
okay, selamat buat tutti-frutti sendiri.. :)