kami tonton brave sabtu lepas...
brave
.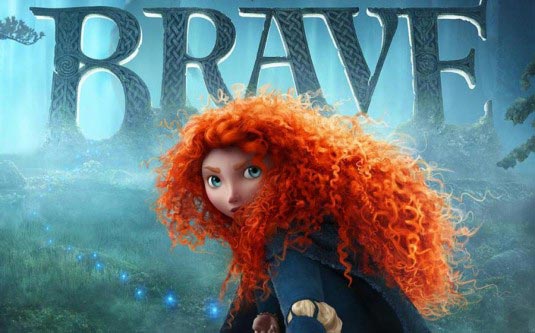 and i love the hair! image from google.
yang bila masuk pawagam dikerumuni kanak-kanak. bila kanak-kanak jerit-jerit before start cerita kami rasa kami salah masuk panggung. salah means that we shouldn't go and watch this movie sebab terlalu banyak budak-budak..but surprisingly, aku dapat concentrate kat cerita tu dan tak ada siapa tendang kerusi aku dari belakang, atau tiba-tiba ada budak nangis. kecuali ada budak kat sebelah aku yang keep on gelak je. yes cerita tu sangat kelakar tapi scene lain yang tak sepatutnya gelak pun budak tu gelak. i bet he didn't understand the story, plus he's just a kid. so aku tak kisah pun kat situ..
these kids are hilarious!
and brave is a family story.
a very nice story that make you want to call your mom and said i love u. a story that tell the mothers not to push too hard on their children. let them be what they want, let they shine on what they do best.
cerita yang menyuruh kita untuk hargai emak kita..kalau untuk ibu-ibu, kena hargai anak-anak..sweet kan ceita tu...?
a story that tell us to be careful on what we're wishing for. merida minta emaknya berubah, tak cakap betul-betul nak berubah dari segi apa, terus mak dia berubah jadi musuh ketat ayahnya.
banyak pengajaran yang boleh belajar dari cerita ni. bukan cerita gelak saje. memang bagus bawak budak-budak pergi tengok..
brave masih ditayangkan, kalau free boleh pergi tengok. :)