second day is the best.. morning, pergi minum pagi bersama makcik-makcik dan pakcik-pakcik. kebetulan, ada yb minum situ jadi beliau belanja kami semua. plus, roti bom sedap gila! plus, cer makan roti bom dengan gulai ikan sikit tengok? terangkat! and supply roti canai tanpa henti...:P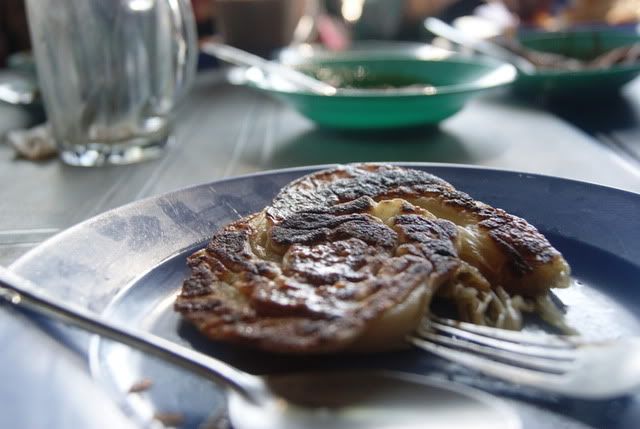 the delicious ghoti bom!
and ikan kari! nyum!