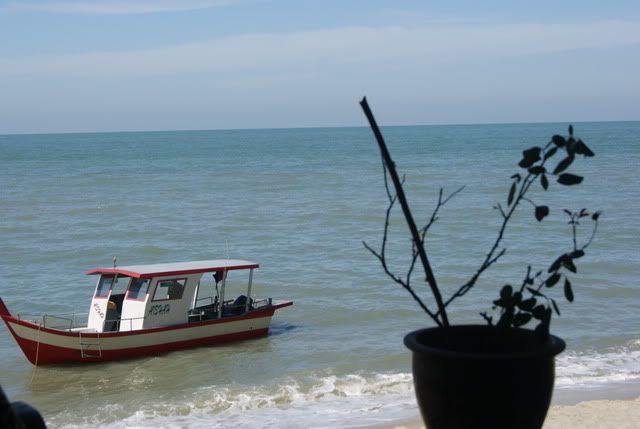 pemandangan dari tempat makan kami
aku rasa di batu feringghi tempat yang agak famous adalah miami beach (huish i feel like a csi team dah ni) tapi nope, kami tak pi pon miami beach tu. plus, that time masih belum malam, jadi pasar malam sepanjang 5 kilometer masih tak ada. jadi kami pi makan di pinggiran pantai aje. tapi kedai makan yang agak terperuklah jugak, gerai melayu. kami juga tak pergi dekat area-area hard rock hotel tu. tapi kat area situ nampak menarik jugak sebenarnya. kat situ, we all end up solat zohor je kat masjid berhampiran.
kalau pergi depan sikit dari batu feringghi nak ke pekan tu, akan jumpa satu masjid yang agak besar jugak lah. ada beting pasir juga, kat atas tu ada kat masjid terapung batu feringghi. tak jauh dengan pekan. dekat dengan rumah pangsa. tak berkesempatan nak solat kat situ. tapi pemandangan sekitar sungguh cantik. i teringin nak naik kapal layar yang kecil-kecil comel-comel tu. ada
pertandingan
kot. tu sebab banyak kat pinggir pantai..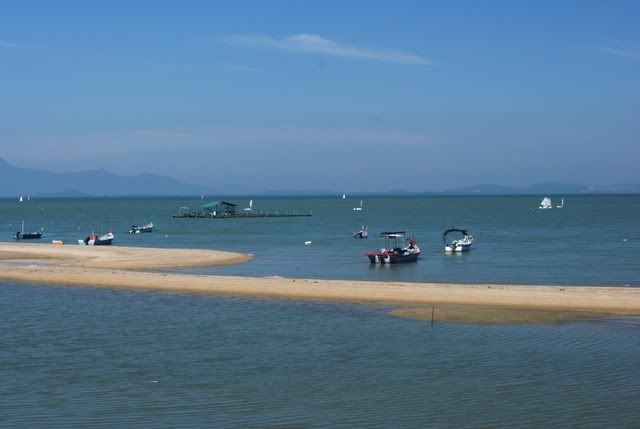 beting pasiaq!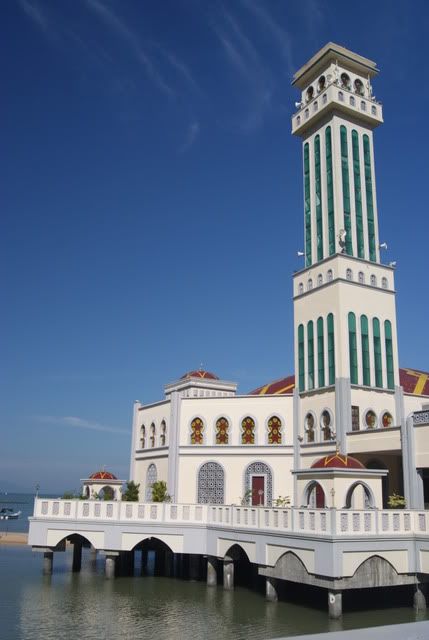 kawasan sekitarnya memang cantik, tempat sama aku pergi masa dengan oli and ina and adik oli and kak sherina and salman dulu....