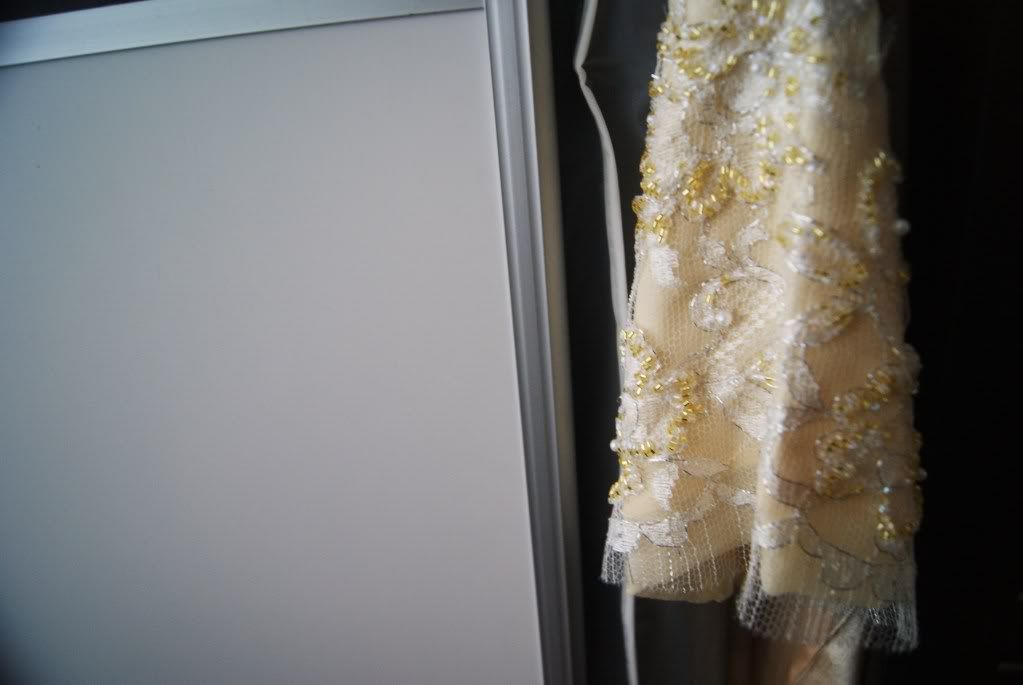 kan pernah mengomel pasal baju nikah tak siap lagi sebab beads tak jahit lagi. jadi ini adalah beadings yang i jahit nak dekat separuh mati tu. well, it turned out nice. cuma berpeluh sikit masa nak sambungkan ke baju. kena jahit. and i don't know how to. sama ada nak tampal terus dengan lining-lining dia tu sekali atau hanya pada kain chiffon tu..
seriously, kain chiffon itu sangat renyah!
and i dont know there's another type of chiffon, yang kasar sikit. itu pun aku tau bila aku mencuri dengar perbualan taukeh butik dengan customer beliau yang nak tempah baju schiffon beliau (customer). well, next time cari kain chiffon yang kasar sikit tu untuk buat beadings yeh! dekat butik pesona asmara tu, ada satu baju (untuk nikah or tunang) yang pakai kain schiffon jenis kasar sikit, dan hujung lengan dan leher dia letak pearl beads berbagai warna. memang cantik. and senang. and tak kuat berlubang macam kain chiffon aku ini...
dan seperti yang aku kata, aku recycle balik baju tunang aku. hope that nobody notice it. tapi aku dah bagitau kat sini, jadi dah tahu semua ya! aku hanya tukar hujung lengan dan tambah di kaki baju...
simple je..tidak fancy pun. but as i advised you before, better belilah chiffon beads tu ye..harga mahal sikit, but tak sakit badan membuatnye.. ;)