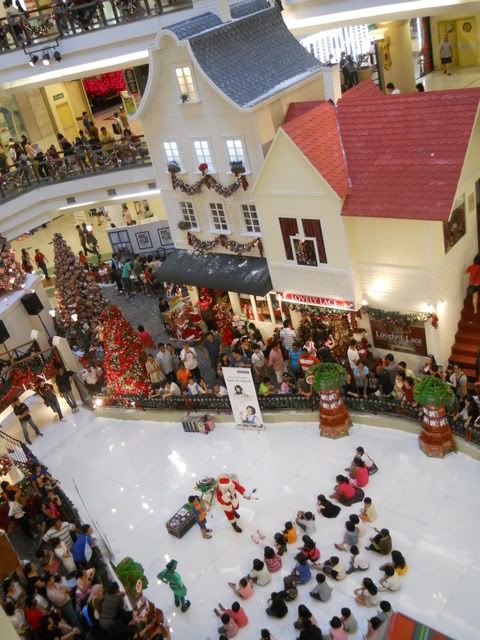 one utama new wing
mid valley
this coming Christmas, its worth searching for a parking spot for AN HOUR so that we can see those lovely Christmas decorations. because Christmas is near with new year and year end sale, all those big shopping complex like mid valley and one utama are like compete with each other with their decos!
my fave;
mid valley - tu pun sebab compare 2 tempat je...
sebab apa mid valley? - those teddies are super huge!!!!!!!!!!!!!!!!!!!!!!!! and still look cute.. and i saw this one toddler meronta-ronta nak teddy bear tu...nak bawak balik rumah kot. i wonder macam mana bapak dia nak masukkan dalam kereta kalau dia boleh beli bear itu. masukkan dalam lori kot..i wonder macam mana diorang bawak masuk teddy bear besar tu kat centre court. pakai kren ke weh?!
super nice, super cute..love it.... hehe :)