Pelik, memang pelik laa! today is the first day of the week (semalam cuti deepavali). Dan Cik Nora dari Pahang telah bersusah payahnye datang ke JB (even ada komplen seket-seket bout tiket bas punye harge telah naik) namun, dia datang juge untuk menghiburkan hati di johore bumi bertuah ini..
ye ape yang pelik ye? sepanjang cuti (since jumaat until isnin ini) saya sangat bertenaga pergi ke sana ke mari menikmati suasana shopping complex yang sale gile-gile, dan bile tibe hari ini, hari yang memerlukan saya bersemangat untuk bekerja, mata syaa kuyu dan layu!huhuhu...macamana ni..mood shopping masih di butang hijau yer. saya tak mau kerja, nak shopping lagi..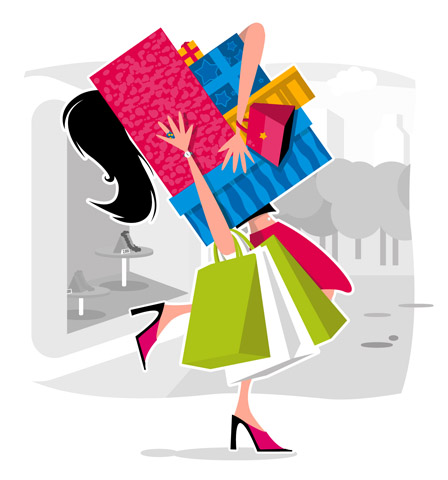 cess, ini adalah semua angkara Cik Nora. Entah semangat ape yang engkau hembuskan membuatkan aku terus menerus bershopping tanpa mengira tempat..huahuahua..anyway thanks to her for the nice and wonderful days.
jumaat, Cik Nora datang, terus melencongkan diri ke Jusco T.U. makan-makan. Lepak di bilik sambil menonton SATC. besh woo (saya layan banyak kali dah cerita ni hokey). besoknye, rayau ke the zone-shopping, danga bay-shopping, tebrau-shopping. sampai malam merayau-rayau. kalu 10 hari macam ni kurus saya..
besoknye, lepas hantar nora, saya pergi lagi ke jusco T.U. Shopping lagi ye! balik senyum sampai telingee..
besoknye lagi - note*hari Isnin time deepavali - saya pergi ke rumah Cik Arbainah sempena makan-makan tengahari. Selepas itu jalan lagi Jusco P.J. shopping lagi. lepas tu, Arbainah membawa saya ke Pelangi dan saya shopping lagi. Balik, singgah rumah En Azman untuk makan free.
Ye, itula aktiviti saya sepanjang deepavali ini. gile, macam saya pulak yang sambut deepavali. akibatnya, hari ini saya sangat mengantok! sangat mengantok..
*hmm, saya kena shopping hari-hari nih. ;P